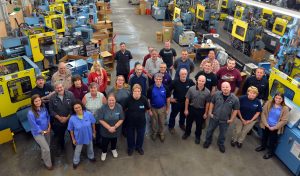 JACO understands the needs of the plastics industry….
from knowing how businesses operate to in-depth engineering design and application
For over 65 years, we have constantly looked for ways to make plastic parts better, and we've developed solutions in new technologies, equipment and products that have been solid contributors to industry
JACO's innovative engineering, combined with our ability to produce precision plastic parts, led to the development of our compression fittings line
Compression type metallic fittings have a loose ferrule which requires extra assembly. With the JACO Ferrile Nut (O-Nut), JACO has been able to mold the sleeve as an integral part of the nut, eliminating the need for a two-piece assembly. Although metal fittings were originally developed for copper tubing, other plastic fittings were then later engineered with plastic grippers for plastic tubing. This then led to stainless steel grippers for metal tubing and hard smooth plastic tubing.
Today, JACO fittings are widely used with all types of tubing including copper, plastic, aluminum, stainless steel and glass. JACO compression fittings are typically less expensive than metal fittings and they offer better resistance to corrosion and chemicals.
Addtionally, we offer four different plastic resins for a range of applications dealing with temperatures, acids and chemicals. JACO plastic fittings offer these additional advantage
Good electrical insulating qualities which eliminate electrolytic action that usually corrodes tubing when dissimilar metal meets a fitting.
The ability to absorb mechanical and acoustical vibrations because of the low density and elasticity of plastic
An inherently low resistance to flow, due to smooth internal surfaces
A resistance to scale buildup
Fittings are available in size ranges from 1/8" through 7/8" tube O.D. in most common configurations, such as union, male connectors, male branch tees, male run tees, tee unions and PG and SG nuts. Metric sizes are also available on a special order basis. (Contact JACO for available metric sizes)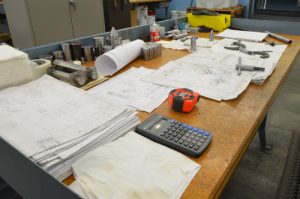 Various resins are used, depending on the application. JACO plastic fittings are made of either nylon, acetal copolymer, polypropylene, or polyvinylidene fluoride (PVDF). The fittings can be manufactured in the resins natural color or in black pigment.
Note:  Fittings ordered in black are considered a "special" and require a 1000-piece minimum and 4 to 6 week lead time.