PVDF Check Valves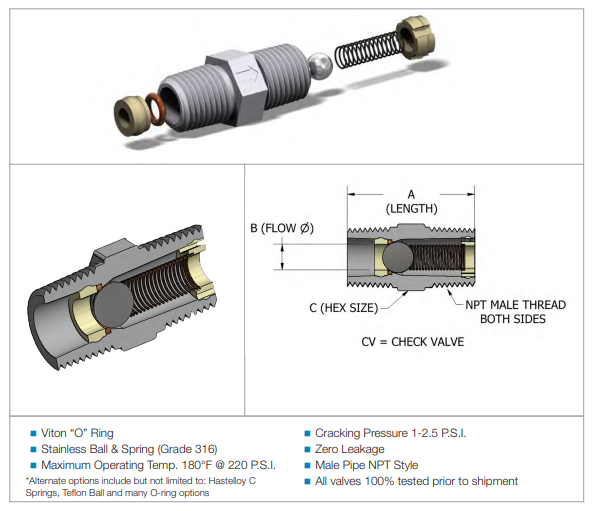 Parts available in: PVDF (Polyvinylidene Fluoride)
Note: O-Ring Seat moved from home postion to show part details.
Viton "O" Ring
Stainless Ball & Spring (Grade 316)
Maximum Operating Temp. 180°F @ 220 P.S.I.
Cracking Pressure 1-2.5 P.S.I.
Zero Leakage
Male Pipe NPT Style
All valves 100% tested prior to shipment
Contact us for alternative configurations and applications 800.229.JACO.
Corrossive Conditions
Hastelloy-C Spring
Teflon Ball
Additional "O" Ring Options
Fluorosilicone (Blue)
EDPM (Ethylene Propylene Diene)